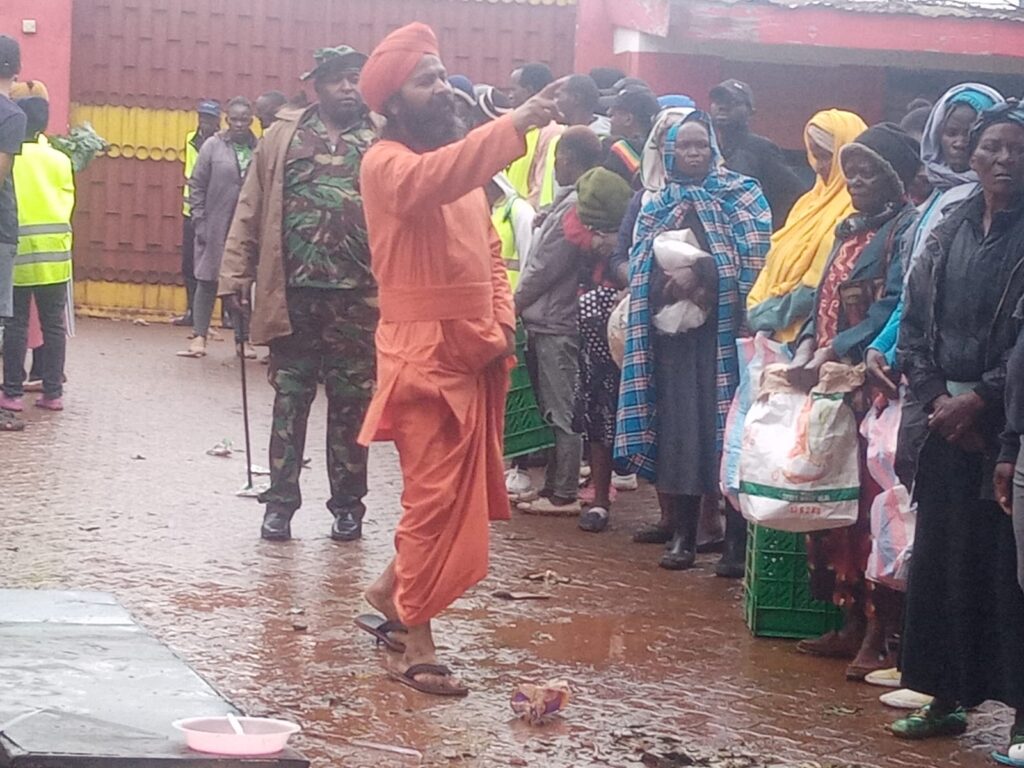 By Fred Maingi
Thousands of Nairobi's Kangemi, Mountain view and surrounding Kibarage slums were treated to a bumber Easter holiday treat by the Ananda Marga Mission.
The residents who turned up in large numbers despite the morning drizzles received Blankets, food stuffs that included Maize floor 2kg,bread,milk,cabbages amounting to a whooping Ksh. 1. 3 million.
Addressing the media at the Ananda Marga Mission based at Mountain view, Chairman Dinesh Kumar pleaded with well wishers,and parastatal bodies to support his mission in order to help the less fortunates.
He said the number of those seeking assistance is increasing on a weekly basis.
"It's the responsibility, he added, of the Government to ensure all citizens are taken care of with minimum requirements, it is our job to support the Government to achieve their goals."
He added "As part of the social responsibility, those who are able, should share with the less fortunates. Today we ave given out 2000 blankets worth Ksh. 700,000 and if you add the foodstuffs it will amount to over 1 million"
Dada thanked his partners, volunteers and the local administration that includes police officers for their support.
He observed that his major challenge is controlling and containing the high number of people coming that included slum dwellers and street boys.
The Ananda Marga mission which has been in existence for the last 31 years has been catering for the less fortunates, orphans, needy, abandoned, abused and the vulnerable class.