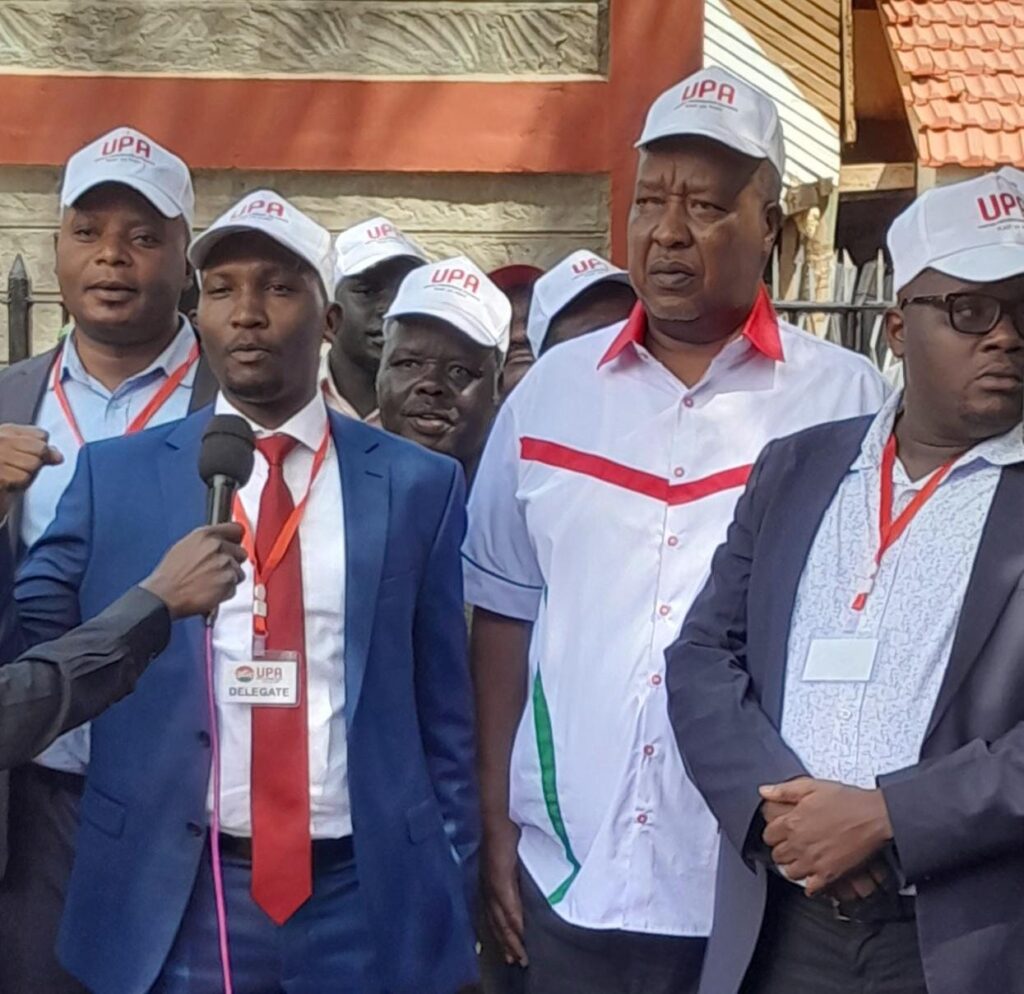 By Jeff Kizzilah
United Progressive Alliance UPA party UPA has appointed new party officials as well as new party members.
This is the first election being held by UPA party since election was over.
Speaking during the launch and election of party members in Nairobi,the new party leader and Nyamira Governor Amos Nyaribo.
"Everyone must accept new members and stop tribalism and negligence for this party".
Governor Nyaribo says he will lead the party with democracy and rules as guided by the political parties act of Kenya.