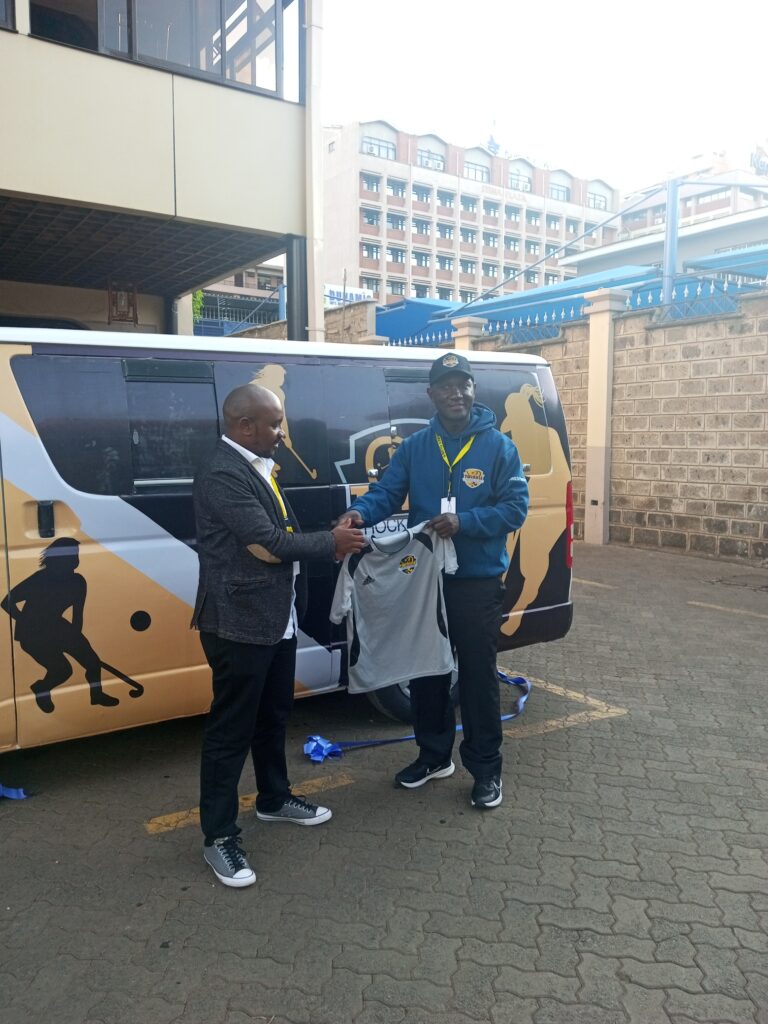 by Ronald Njoroge  
Twinkle Hockey Club on Sunday launched its new management and club van. Desmond Boi, club president told journalists in Nairobi that in a bid to solidify success and passion for the sport, the club has through a competitive and highly consultative process hired a club's Chief Executive Officer (CEO).
"As a club, we are committed to constantly striving for excellence and growth, both on and off the field, and we believe that these new additions I will be announcing today, will help us to achieve those goals," Boi said.
He noted that the new CEO, Simon Mwangi. Simon is an accomplished leader with an impressive track record in the sports industry.
"He brings a wealth of experience and expertise to our club, and we are confident that he will lead us to new heights of success and achievement. Some of our CEO's contribution to development of Hockey sport include coaching Kenyatta University hockey team to great success for two successive seasons, founding and providing unparalleled cocktail of media and sport analysis service through the a premier company called HockeyKe, among providing technical support and advice to various Hockey teams in this country," he revealed.
Twinkle Hockey Club (THC) is a ladies' hockey club committed to promoting the growth of women's hockey in our union and community.
The team consists of passionate players, 100% college students with the exception of 3 who are have just completed their high school studies.
Boi noted that the players come from different backgrounds and share a common goal of excellence on and off the field.
The new Head Coach is Charity Miller, who is a highly respected and experienced umpire who has an impressive track record of success at both the domestic and international level. "Our Head Coach has honed her skills in coaching over the years and we are confident that she has the vision, leadership, and expertise to lead our team to new heights of excellence and achievement," he added.
Twinkle Hockey Club (THC) also acquired a new van for sports which will be a valuable asset to the club, enabling transportation of the teams, equipment, and staff to games and events with greater efficiency and ease.
This van also provides ample storage space for our equipment and gear, comfortable seating for our players and staff, and the latest technology to ensure a smooth and safe ride to and from our games and events.