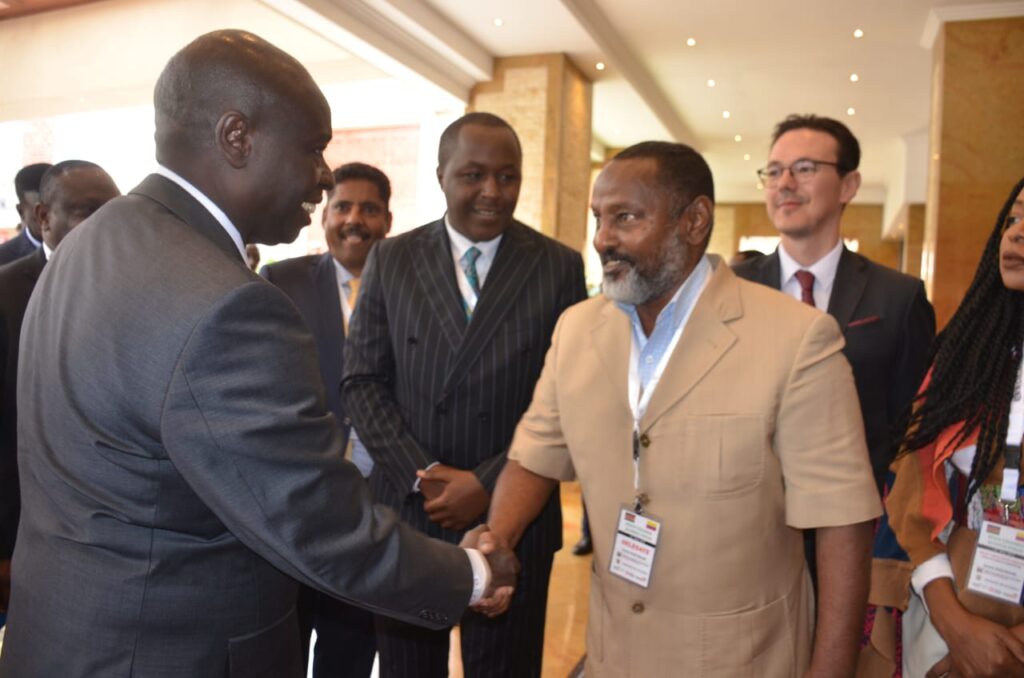 The battle for the Kenya National Chamber of Commerce and Industry (KNCCI) presidency has intensified ahead of June 8 elections.
Incumbent Richard Ngatia is already getting crucial support as Abdi Rahman Abdil has today told the press that he will continue to rally behind Richard Ngatia stating that Richard Ngatia is the right person to lead KNCCI.
While speaking in Nairobi during the Kenya Columbia Business forum Mr.Abdi Rahman who is also the acting Chairman of KNCCI in Wajir County pointed out that Experience is the determining factor in choosing the right leader.
In his manifesto Mr.Abdi Rahman is seeking to get the market in Wajir County outside the world to allow pastoralists get investments from outside world.
He added that in Wajir 80 %of their livelihood in wajiris dedicated towards pastoralism and therefore get a market outside the region will be a big relief in the area.
Speaking today at the Nairobi Serena hotel, Mr.Abdi Rahman told the media that. north Eatsern has the potential to become a breadbasket for Kenya.The area has arable land and therefore attracts investments in the region.
Last year during the economic Business forum Mr.Abdi came out strongly to condemn Hon Kibichonover his claims that he had more intelligence report than the then President William Ruto.
He also cautioned the Current Opposition leader Raila Odinga that his region is not interested in Kitendawili.He urged the Opposition leader to stay away from the region if he intends to destruct normal functioning of the region.
He also pointed out the kind of challenges they face in the north Eastern region saying the issue of getting a passport is a major problem.