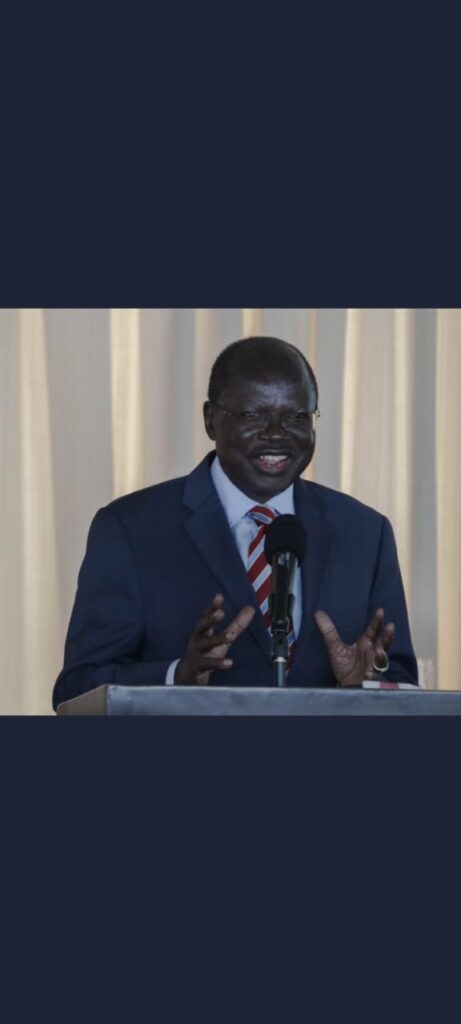 By Irene mwende
Today marked significant milestone for Kenya's economic development as the high-level launch of the National Productive Capacities Gap Assessment (NPCGA) and the Holistic Programme for Fostering Productive Capacities and Structural Economic Transformation . The event brought together esteemed speakers, including representatives from the United Nations Conference on Trade and Development (UNCTAD), United Nations Resident Coordinator, Chairman Kenya Vision 2030 Board as well as Senior Government Officials, Development partners, Civil Society, and Diplomatic corps.
The Chairman of the Vision 2030 Delivery Board, Hon. Sakwa Bunyasi, expressed gratitude to UNCTAD for spearheading the development of the NPCGA and designing the Holistic Programme for Kenya. He said these initiatives aim to address the key challenges and binding constraints that hinder productive capacities and economic growth in the country.
"The launch of the NPCGA and the Holistic Programme is a vital step towards building an all-inclusive, resilient, and sustainable economy in Kenya. By working together, we can position Kenya as a regional and global leader, creating opportunities for all Kenyans to thrive and prosper." Said Bunyasi
The chairman added that the Holistic Programme aligns with various development frameworks in Kenya, including the Bottom-Up Economic Transformation Agenda (BETA), the Fourth Medium-Term Plan (2023-2027) of the Kenya Vision 2030, the African Union Agenda 2063 commitments, and the United Nations Agenda 2030 on Sustainable Development Goals
In her remarks Ms. Ada Mwangola, the Acting Director-General of the Kenya Vision 2030 Delivery Secretariat, expressed gratitude to UNCTAD for collaborating with the secretariat further revealing the partnership aims to identify
Kenya's competitiveness, address bottlenecks, and foster productive capacities through policy changes.
Mr. Paul Akiwumi, Director of the Division for Africa, LDCs, and Special Programmes at UNCTAD, highlighted Kenya's impressive development gains despite a few key trade and development challenges , including the COVID-19 pandemic. He emphasized the importance of addressing inefficiencies in logistics supply chains, securing long-term financing, and implementing efficient taxation systems to advance structural transformation.
"The NPCGA provides valuable insights into Kenya's socioeconomic challenges and identifies key constraints to socioeconomic development," stated Mr. Akiwumi. "Through the Holistic Programme, we aim to foster productive capacities and achieve structural economic transformation, in line with Kenya's development aspirations." he added
The NPCGA and the Holistic Programme represent critical tools for understanding Kenya's socioeconomic landscape and recommending policy actions to unlock its development potential. With the launch of these initiatives, Kenya takes a significant stride towards a more prosperous and self-sufficient future.
Speaking during the launch Dr. Stephen Jackson, the United Nations Resident Coordinator to Kenya, defined the Productive Capacities Index (PCI), a brainchild of UNCTAD, as a powerful tool to assess and benchmark productive capacities for 193 countries and economies across eight dimensions and 46 indicators. He said that this statistical tool paints a multi-dimensional picture, providing a comprehensive diagnosis that scrutinises policies and strategies.
"It seeks to answer the fundamental question of how developing countries can best confront and overcome the gaps and limitations in their productive capacity development."said Dr Stephen
He further acknowledged that Kenya, as a beacon of development in
Africa, has significantly benefited from UNCTAD's preparation of NPCGAs, which have been conducted in several African nations. This assessment is a significant pillar of the ongoing work aimed at fostering productive capacities and catalysing structural economic transformation in developing economies.
" These are not just numbers and graphs; they are vital for long-term, inclusive growth and development." said Dr.Stephen.