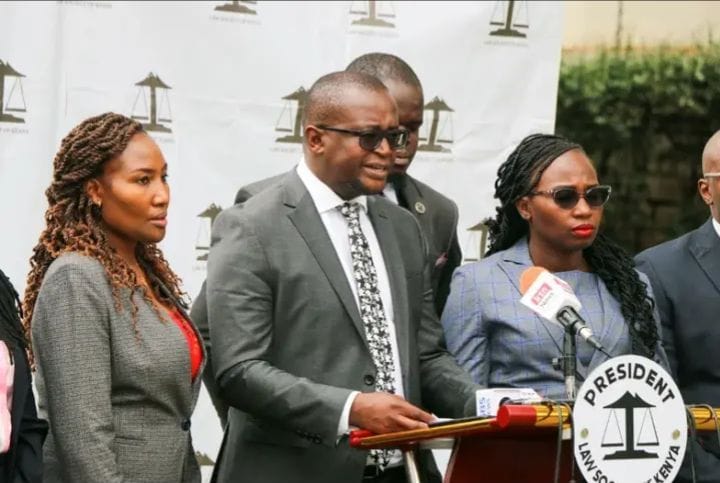 By Irene Mwende
The Law Society of Kenya (LSK) is now calling for political ceasefire and dialogue between opposition leader Raila Odinga and President William Ruto to end the planned three-day anti-government protests set to begin on Wednesday.
Speaking on Tuesday during a press conference, LSK President Eric Theuri said that a call for national dialogue is the answer to all challenges in Kenya.
Theuri called on Ruto to air the grievances of Kenyans citing that their agitation should be respected.
"Protests as they have been held, have created an atmosphere of tension, anxiety that makes it untenable for public order to prevail. We have seen the agitation that has been there in the members of the public, that agitation must be respected," he said
Theuri added that they are not only calling for national dialogue but also to mediate between Ruto and Raila.
Azimio supporters gear up for planned protests scheduled for Wednesday, Thursday and Friday.This is despite calls from Kenya Kwanza leaders and religious leaders to call off the protests.
However, the opposition chief has maintained that the protests will go on as planned.