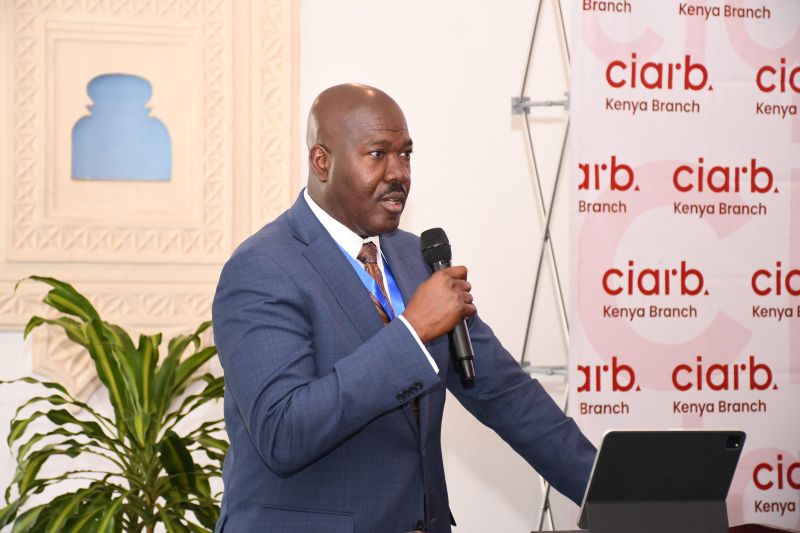 Meresia Aloo
In a remarkable keynote address at the Arbitration Conference hosted by the Chartered Institute of Arbitrators in Mombasa, Justice Charles Woode, a prominent judge in the United States, expressed his admiration for the quality of speakers and discussed the importance of enforcing international arbitral awards in Africa. The conference aimed to foster a deeper understanding of arbitration practices and strategies, with the goal of positioning Africa as an effective player in the global arbitration arena.
Justice Woode praised the Prime Cabinet Secretary's profound insights into arbitration and the steps needed for Africa to become a leading destination for arbitration cases. He emphasized the continent's potential to attract more arbitrations and asserted that the region was making significant strides towards achieving this objective.
During his upcoming session on the conference panel, Justice Woode highlighted the pressing issue of enforcing international arbitral awards on the African continent. He pointed out that the primary objective of arbitration is to offer a swift resolution compared to traditional court proceedings, which can take several years.
However, he acknowledged that enforcing arbitral awards in Africa has encountered challenges. Justice Woode specifically addressed the lack of uniformity in time limits across various African countries. This discrepancy creates difficulties for parties seeking to enforce arbitral awards in different jurisdictions. To address this concern, he proposed the adoption of uniform time limits to promote consistency and flexibility in arbitration enforcement.
Moreover, Justice Woode discussed the issue of national courts in Africa intervening in ongoing arbitration proceedings to avoid unfavorable financial obligations resulting from an arbitral award. He cited a recent case in Nigeria involving an oil company, where the government contested the authority of the arbitration panel, arguing that tax-related issues fell under the court's jurisdiction.
The lower court in Nigeria supported the government's argument, giving the arbitration panel the authority to rule on the tax matters. However, on appeal, the Nigerian Court of Appeal reversed some aspects of the lower court's decision, affirming the award in part and denying the part that concerned tax issues.
The complexity of such cases, as demonstrated in the Nigerian case, highlights the need for clarity and consistency in the interaction between national courts and arbitration proceedings. Justice Woode stressed the importance of upholding the legality of arbitration processes and encouraged parties to resort to court involvement only when necessary and in accordance with established rules and principles.
In concluding his address, Justice Charles Woode called for collective efforts among African nations to address these enforcement challenges and enhance the continent's attractiveness as an arbitration hub. With a growing appreciation for arbitration and the commitment of influential legal minds, the future seems promising for Africa's emergence as a formidable player in the global arbitration landscape.