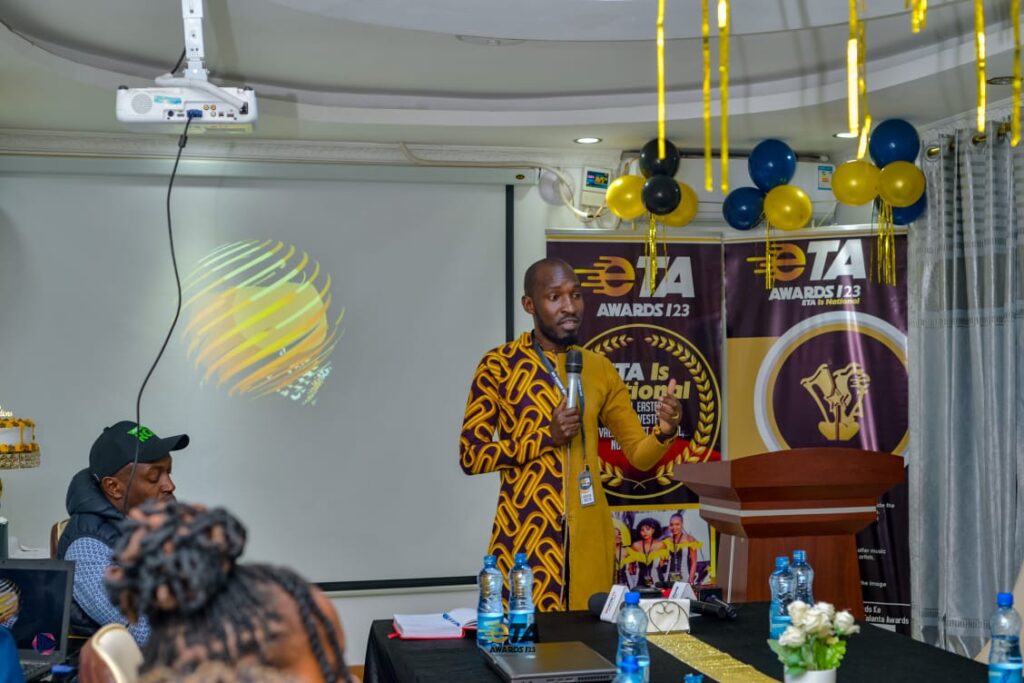 By Irene Mwende
Artists In the online platforms are calling on the government to remove the 5% tax imposed on their production. The artists have raised complain that the tax has become punitive especially to the upcoming artists and those are not making much from their online content.
While unveiling the 2023 ETA Awards nominees the artists also called on the government and cooperates to opportunities to the artists to work on the projects so as to get platforms to be productive.
Speaking during the ETA awards chief executive officer Edward Ndari noted that the awards were basically to recognize the artist who have quality and unique production
" But they have not received the recognition they deserve. ETA awards will also help the artists grow in the industry both financially and audience niche" said Ndari
He further added that ETA awards winners in the past 2 years pledged to support the nominated upcoming artists to grow in the industry as well as mobilize sponsors for support in
different media house and personnel's who have been nominated for the year 2023 EAT awards while recognizing the work of the fourth estate saying that media delivery is also a form of art that is needed to be recognized just like any other art in the industry.