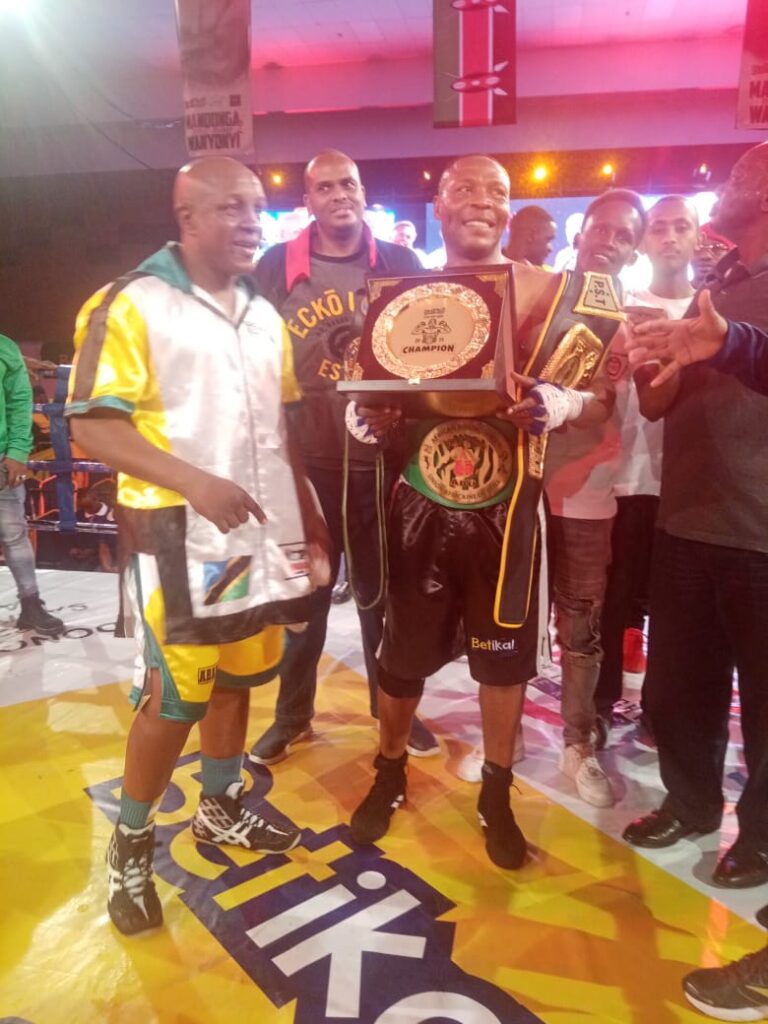 It's all smiles for both Boxers Karim Mandonga (, left) and Daniel Wanyonyi after the rematch fight watched by a sell-out crowd. Both boxers admitted they were ready for another rematch
By Fred Maingi
Kenya's top Boxer Daniel Wanyonyi admitted he did not target a technical knockout(TK0)win but prolong the fight against his Tanzanian opponent Karim "Mtu Kazi" "Mandonga during their weekend Light heavyweight rematch.
Wanyonyi said he wanted to prolong the fight for his fans to get full entertainment before unleashing the final killer blow.
However his Tanzanian arch rival admitted defeat saying he was ready for a rematch anywhere and anytime.
"I fell him down today and likewise he brought me down, I don't feel I lost to a better person than me but what I can say my opponent has improved a lot since we last met on January in Nairobi where I knocked him in the fifth round, I congratulate him though "observed Mandonga.
The Tanzanian lost to Wanyonyi through unanimous points decision amid thunderous cheers before a massive crowd.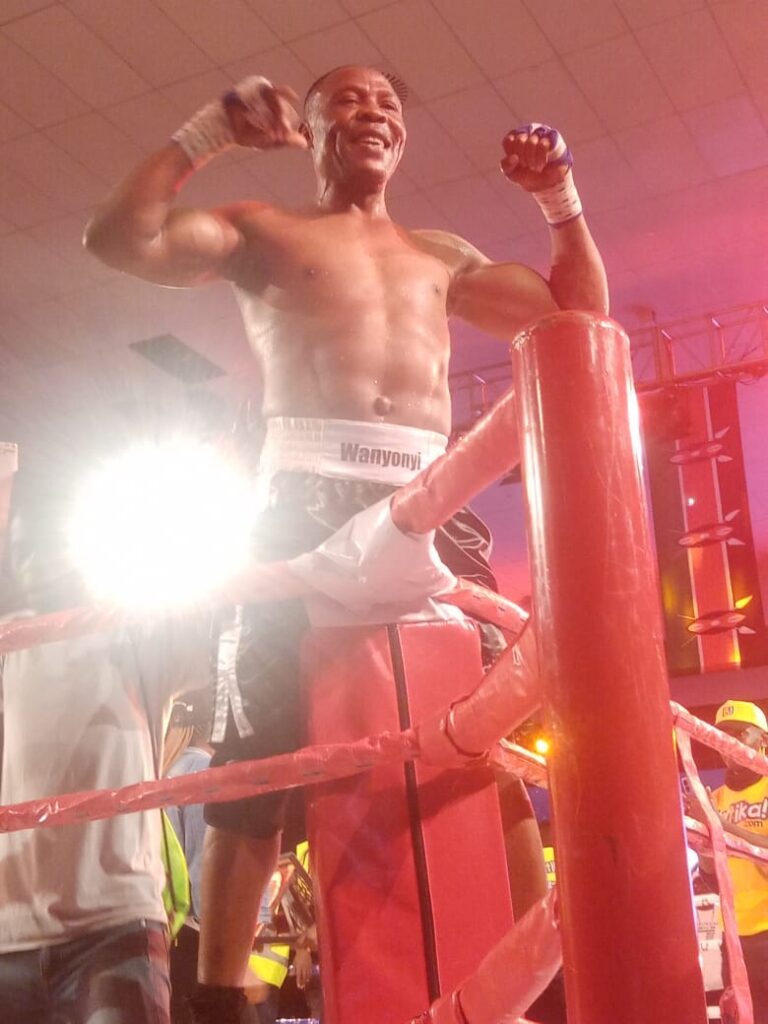 Kenya's Boxer Daniel Wanyonyi climbs the ring after being declared the winner during their light heavyweight rematch at the Sarit Expo center before a massive crowd.
The exciting bouts were promoted by Maurice Odera of Ultra fight series (UFS) promotion. The explosive fights were brought Live on Standard Group PLC's channel KTN Home
Odera thanked the boxers for showing maturity and discipline in the ring.
He further heaped praise to their hosts Sarit Expo center for their support.
Kenya. Professional Boxing Commision(Kpbc) president Hon. Reuben Ndolo lauded promoter Odera for supporting local boxing saying he has tranformed the sport to another level by creating jobs to many.
In the days programme, all Kenya local boxer triumphed in their assignments against their foreign boxers.