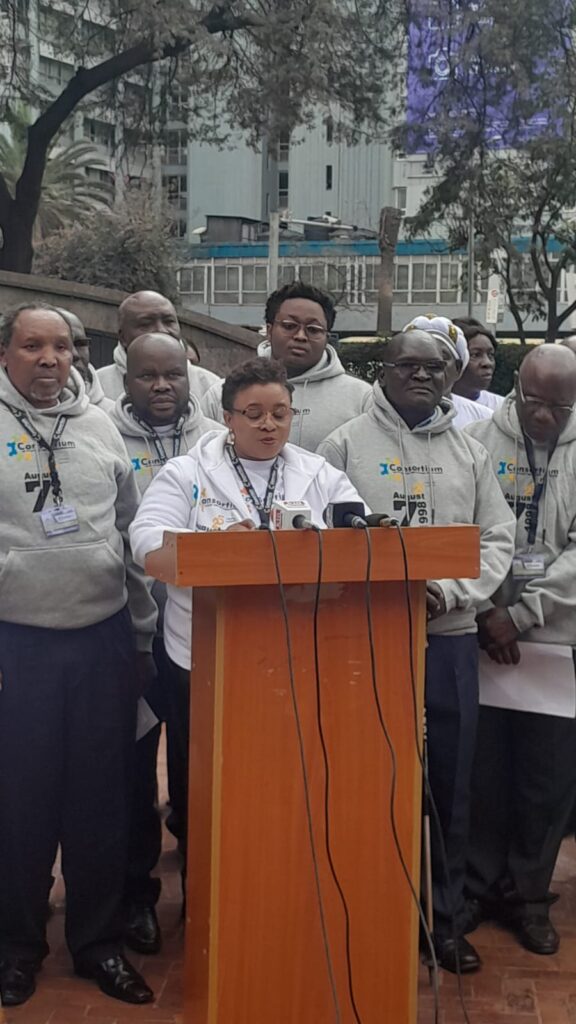 By Bruno Aero
The affected victims of 1998 bomb-blast have ask Kenya government to compensate them.
When they spoke to press in Nairobi Consortium of the 7th 1998 Bomb-blast Victims has said that, "we need support from two governments for compensation from loss.
They said the compensations will help families be to pay for hospital bills,school fees as well as for the needs to their children who lost their parents in the blast.
The Consortium is also requesting President Ruto government to honor the vulnerable victims which have waited to be compensated for the last 25 years ago in order for theor lives to move on in peace.
She said majority who were innocent kenyans who were affected and 240 killed during the blast, however the Kenyan government have totally isolated them.
The consortium has said that American government through the U.S Embassy has compensated all Americans while kenyans still languishing compensation disbelief.
They are accusing American and Kenya government has totally refusing to owner their agreement to compel and to compensate the victims.
They said that let the justice prevail to all affected families who are leaving in pain who still continue to pay for schools and basic needs.
The consortium for Victims are also working with Kenyan Senator through Senator Hon. Agnes Kavindu and U.S House of Congress to push for faster compensation to all affected victims.
The Senate had earlier passed the motion which has formed an Ad Hoc Committee for of 9 members to facilitate the compensation.
The Consortium is currently composed of 1,000 members representing Teachers Services Commission,TADRa and National Housing Corporation and Cooperative Bank of Kenya.
The Consortium has set the 7th of August thus week, their 25th Anniversary to the 1998 Bomb-blast victims.
The consortium has call on all persons of good will to help advance this noble and just fight to ensure justice of all advisors prevail.