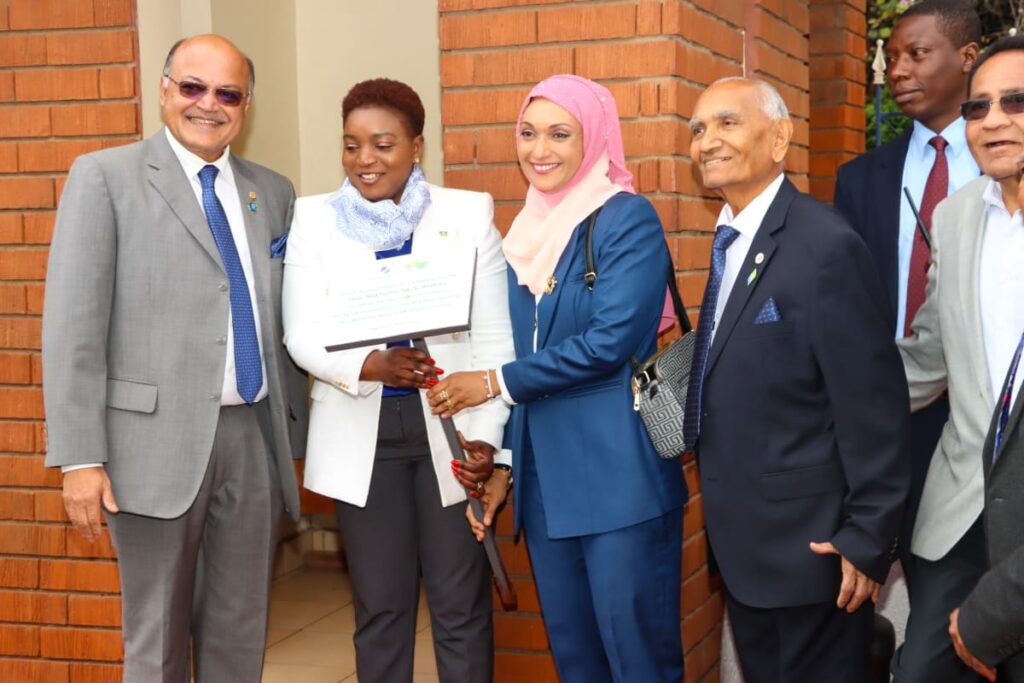 By Fred Maingi
The cabinet Secretary ministry of Health Hon. Susan Nakhumicha Wafula has described the newly launched M. P Shah hospital new Maternity Wing as a unique milestone and a game changer.
Nakhumicha lauded the Hospital administration for maintaining a good image in their operation adding that the Government will continue to support the facility in discharging their duties effectively.
"The hospital has maintained a good image in front of the public. As a Government we feel proud to be associated with this great facility, we urge our expectant mothers to take advantage of the high quality facilities I ave seen during my in-house tour for proper services" she observed.
The State-of-the-Art Maternity Wing, is set to revolutionize maternal care in the region and further provide exceptional healthcare
services to expectant mothers and their newborns.
The Maternity Wing is an ambitious project that signifies the
hospital's dedication to enhancing the healthcare experience for
patients in Kenya and beyond.
The new wing has been designed
with the most modern and advanced facilities, making it one of the
finest maternity care centres in the country.
With this state-of-the-art
facility, M.P. Shah Hospital aims to set new standards in maternal
care, ensuring the well-being of both mothers and their infants.
Key features of the Maternity Wing include spacious and Comfortable Private Rooms.
The wing also offers spacious and luxurious private rooms, designed to provide a serene and relaxing environment for mothers during their stay.
The hospital enjoys advanced Neonatal Care Unit, a dedicated Neonatal Intensive Care Unit (NICU) equipped with cutting-edge technology, thus
ensuring the best care for premature or high-risk newborns.
The facility also enjoys Well-Equipped Delivery Suites, Modern labour and delivery
suites that cater to the individual needs of expectant mothers,
with a focus on safety and comfort.
The C. S who was taken round the Maternity Wing and the school of healthcare sciences was received by the hospital CEO Dr. Toseef Din and Dr Vishal Patel who is the chief medical officer.
In attendance was Dr Manoj Shah who is the chairman of the Board among other dignitaries.
The CEO expressed her gratitude to all those who contributed to the successful completion of the Maternity Wing project.
She acknowledged achievements in the inauguration of the facilities new Maternity Wing in the
region.