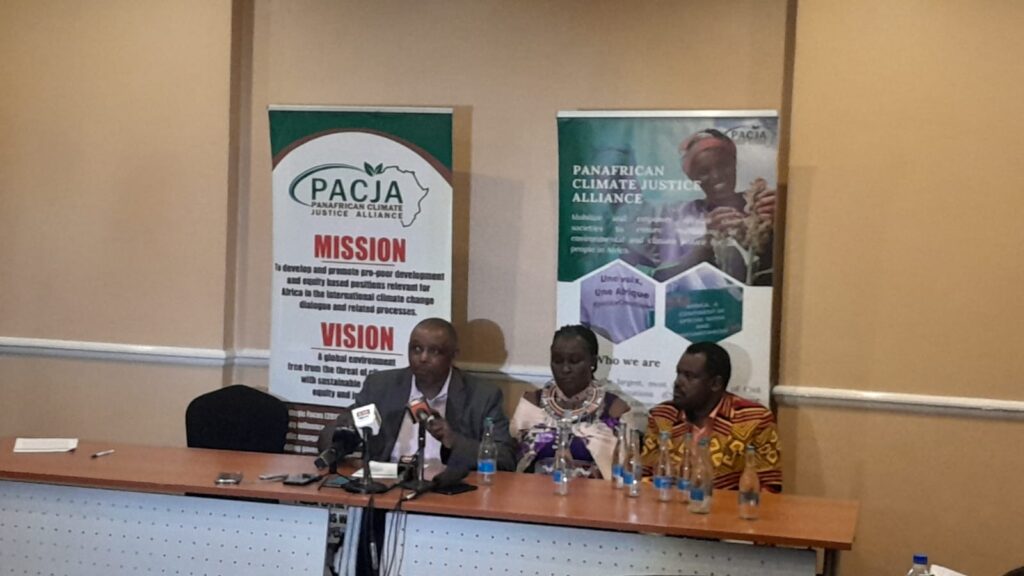 By Bruno Aero
More than 500 African civil society organisations warn that the summit has been hijacked by Western governments, consultancies and philanthropic organisations hell-bent on pushing a pro-Western agenda and interests at the expense of Africa.
Statistic show that between 600 and 900 million people are facing systemic food and water shortages, debilitating poverty and lack of access to energy or clean energy, forcing them to flee their homes and migrate from their countries due to climate change.
"The civil society organisations have issued seven hard-hitting demands to their governments and wealthy nations, which they hope will be addressed.", Augustine Njamnshi, Chair Political and Technical,PACJA
He said the Africa Climate present a unique opportunity for the continent to address the climate emergency and protecting the livelihood of Africa.
The summit has attracted more than 20 heads of state and 30,000 delegates from across Africa and the world.
The African People are demanding justice, decolonisation of the continent's economic systems, and repayment of climate debt," said the Non-State actors
"They are also demanding an end to energy capture, an immediate stop to fossil fuel projects, and a rejection of false solutions in a move that will bring the plight of over 900 million people into the global spotlight."he added
Other demands include decolonising economics and development, repaying the climate debt and delivering the money, building global solidarity, peace and justice, no new fossil fuels, new commitments to international cooperation, and ending energy agency capture and energy system capture.
Speaking on behalf of the Pan-African Climate Justice Alliance Mr. Njamnshi said Africans are tired of leaders and governments paying endless lip service to the impact of climate change on Africa's people.
"We are calling for the decolonisation of Africa's economy and development agenda, the repayment of the climate debt and the provision of much-needed funds to Africa for climate adaptation and loss and damage, as well as real solutions to this gripping problem facing the continent," said Mr Njamnshi.
Statistics show that Africa is trapped in a never-ending cycle of poverty, hunger, undue exposure to climate-related disasters and dwindling investment in climate change adaptation and mitigation.
"It is a serious indictment of world leaders and corporations that African people, through no fault of their own, continue to disproportionately experience the devastating effects of climate change," said Hon. Esther Passaris, Nairobi Women Representative
In addition, climate-related disasters are both increasing the cost of borrowing and exacerbating the risk of debt crises.
Most countries have no choice but to borrow to meet the costs of recovery and reconstruction after disasters.
"The unsustainable debt levels that many countries face today also mean less fiscal space to invest in adaptation and mitigation, and to address the losses and damages already being experienced," said Njamnshi.
He added: "By putting African people at the centre of the climate and development agenda, the PACJA believes that this is an opportunity to put people's voices, needs, well-being and the well-being of the earth at the centre of the climate and development discourse."
"Africa is ready to rise, but only if leaders have the courage to stop the capture of our government agencies, processes and energy systems by the fossil fuel industry and foreign interests to serve their interests and not the interests of the African people," Njamnshi added.