By Ronald Njoroge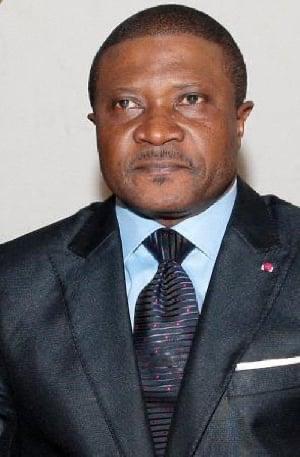 The State of the climate in Africa 2022 was launched during Africa Climate Summit that took place at the in the Kenyan capital of Nairobi during the Africa climate summit.
NGALLE BIBEHE Jean Ernest Masséna, Cameroon, Minister of Transport and Chairman of African Ministerial Conference on Meteorology (AMCOMET) said that the current State of Africa's Climate report, the fourth in the series, provides scientific information on climate trends in Africa, observed extreme weather and climate events and their associated impacts on key and sensitive development sectors.
"It also highlights information on climate policies, mitigation and adaptation strategies implemented in Africa to address climate-related impacts," Massena said.
He observed that the report provides the scientific evidence needed to make the right decisions and is a valuable guide for decision makers, development partners and all stakeholders in climate negotiations.
The minister added that the report on the state of climate in Africa is part of the implementation of the Integrated African Strategy on Meteorology, the reviewed version of which was adopted by Heads of State of the African Union.
"On the continent, it has been noted that the socio-economic benefits of weather information are barely recognized, even though early warnings help to save lives and protect investments. This is the place to make it known that by investing in Meteorological Services, we are contributing to the provision of reliable information for the protection of lives and property," he revealed.
AMCOMET is working to ensure that building the capacity of the Meteorological Services is a priority in national policies of each country, and that these services are in turn able to produce an annual report on the state of climate at national level.