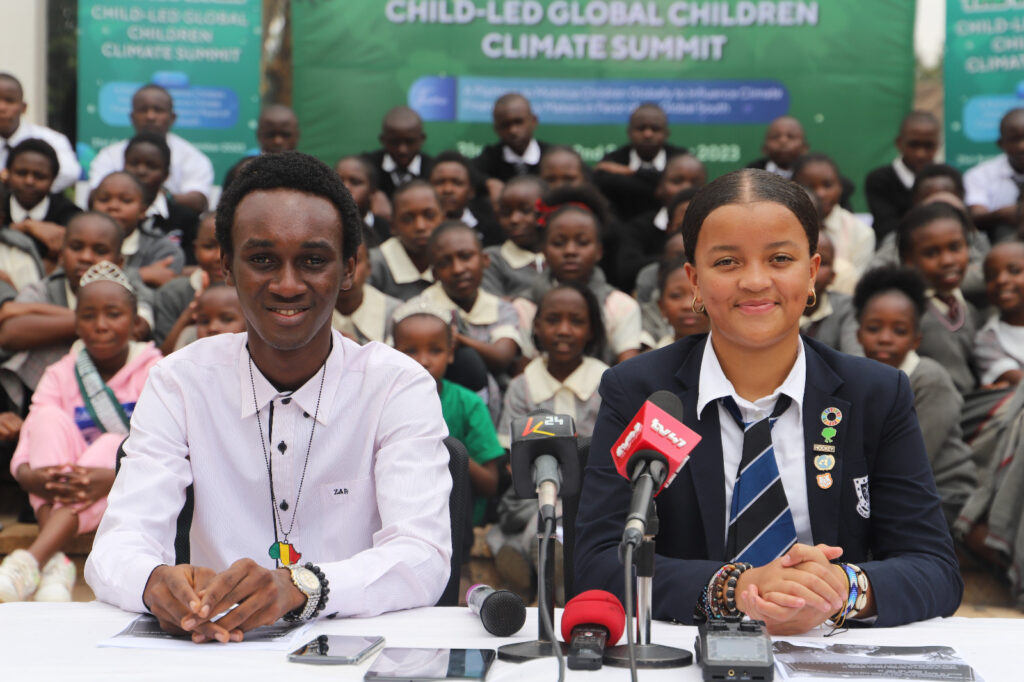 Foday Bangura (L) with Ellyanne Wanjiku (R) during a media briefing held at the Kenya School of TVET.
By Mathew Ndeti
In an unparalleled move, children and young advocates from the Global South have come together to vocalize their concerns and aspirations regarding climate change and global financial justice as they converged in Nairobi from 31st August to 2nd September 2023 for the first ever Global Child-led Climate Change Summit.
Speaking in Nairobi, Foday Bangura, National Vice President Children's Forum in Sierra Leone called for global leaders to empower their climate voice as they seek the world's support in empowering their advocacy.
"Allow us to highlight climate-induced child rights violations and share our solutions. Leaders should prioritize children's health and education by boosting support for community empowerment, addressing climate change's impact on children's health and ensuring African girls' education and protection from forced marriages," he said.
He added that robust climate finance, global finance reforms, setting up an intergenerational pact for a regenerative future and equitable carbon trade and biodiverse investments in Africa were some of the key guidelines towards a greener, brighter future and sustaining a balanced climate justice.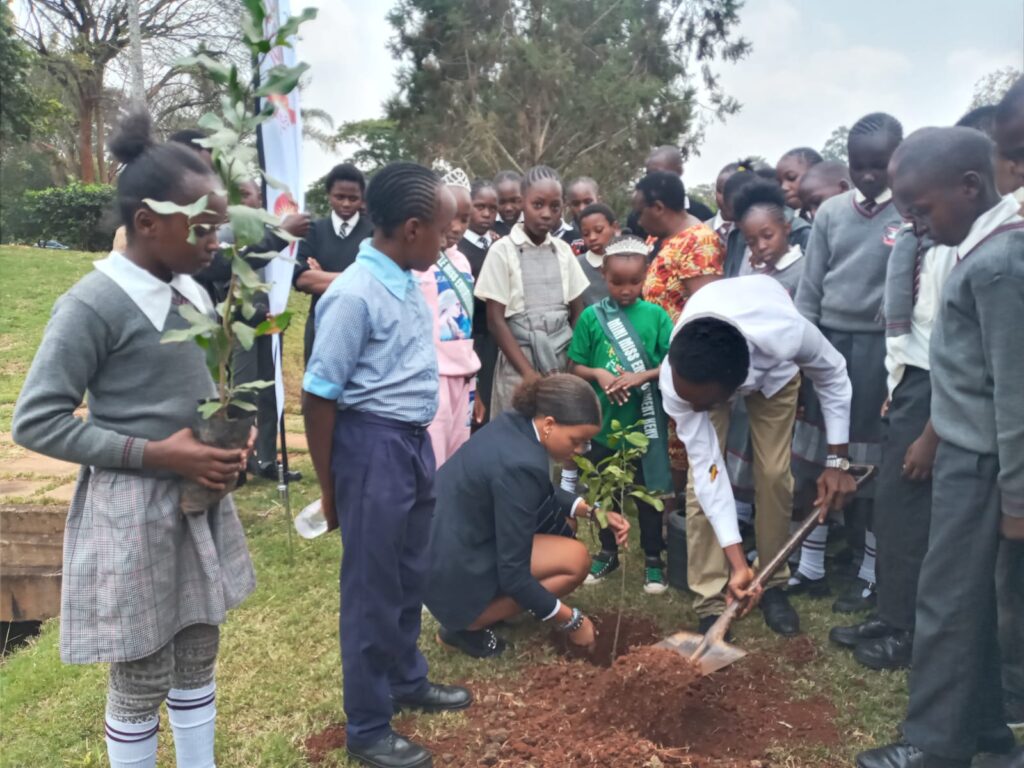 Tree planting at the Kenya School of TVET
Speaking on the same, Ellyanne Wanjiku, the Africa's Youngest Climate Finance and Biodiversity Champion urged African leaders to be imperative as they consult people, especially children on environmental decisions as the future's custodians.
"Inclusive environmental decision-making, financial accountability and equity, environmental education and digital empowerment and green energy advocacy and investments in rural Africa are great milestones in champion green energy and sustainable climate change.
The children in their declaration which was included in Africa Climate Summit Declaration added that "We stand at crossroads of life or death, and the choices we make today will shape the world that the generations after we inherit. Let us choose the path of justice, equality, and
sustainability," the declaration read, capturing the essence of the summit's core message and the urgency of their call to action.
The summit saw Africa secure $23 billion in financial commitments as well as the call for the global community to act to reduce carbon emissions, ahead of COP 28 to be held in Dubai later this year.