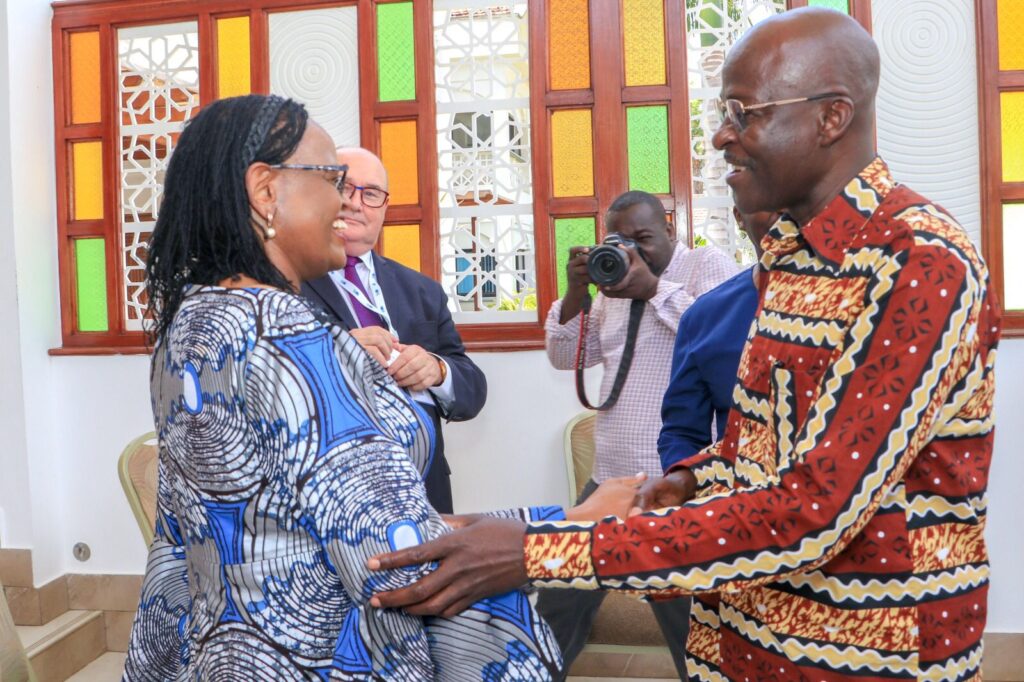 Date: October 3, 2023
By Meresia Aloo
In a high-profile gathering that kicked off today in Mombasa,Africa's top legal minds convened for a three-day conference aimed at addressing the pressing issues of transnational crimes and illicit financial flows on the continent. Organized under the guidance of Principle Judge Kennedy Okelo, the conference seeks to tackle these pervasive vices that have been plaguing Africa's business, people, and wildlife.
Justice Okelo, while moderating his panel,emphasized the urgency of addressing these challenges, which transcend national borders and have proven notoriously difficult to control. "These vices move from border to border, affecting multiple countries and regions," he stated, underlining the complex nature of these transnational issues.
This gathering brings together judges from 21 African nations, all committed to engaging in fruitful discussions about strategies to combat transnational crime and the illegal flow of finances across borders.
"I have just moderated a session where judicial officers shared their experiences in combating these vices through rulings and judgments arising from trials. What is emerging is that many African countries, including Kenya, Tanzania, Nigeria, Malawi, and Zambia, have implemented various measures to combat these vices," Justice Okelo informed the press.
While legislation plays a crucial role in addressing these issues, it is not a silver bullet. Justice Okelo emphasized that these crimes continually evolve with advancements in technology. Therefore, a multi-faceted approach is necessary.
"The quality of evidence often falls short due to the elusive nature of these vices," he noted, highlighting the challenges faced by legal authorities in collecting solid evidence against perpetrators involved in transnational crimes and illicit financial activities.
The panel discussions at the conference stressed the importance of African countries collaborating to combat these crimes effectively. These criminal activities encompass a wide range of offenses, including narcotics trafficking, child trafficking, arms smuggling, money laundering, and various other forms of illegal financial flows.
The outcome of this gathering is expected to serve as a foundation for future cooperative efforts among African nations to strengthen their legal frameworks and enforcement mechanisms in the fight against transnational crimes and illicit financial flows.