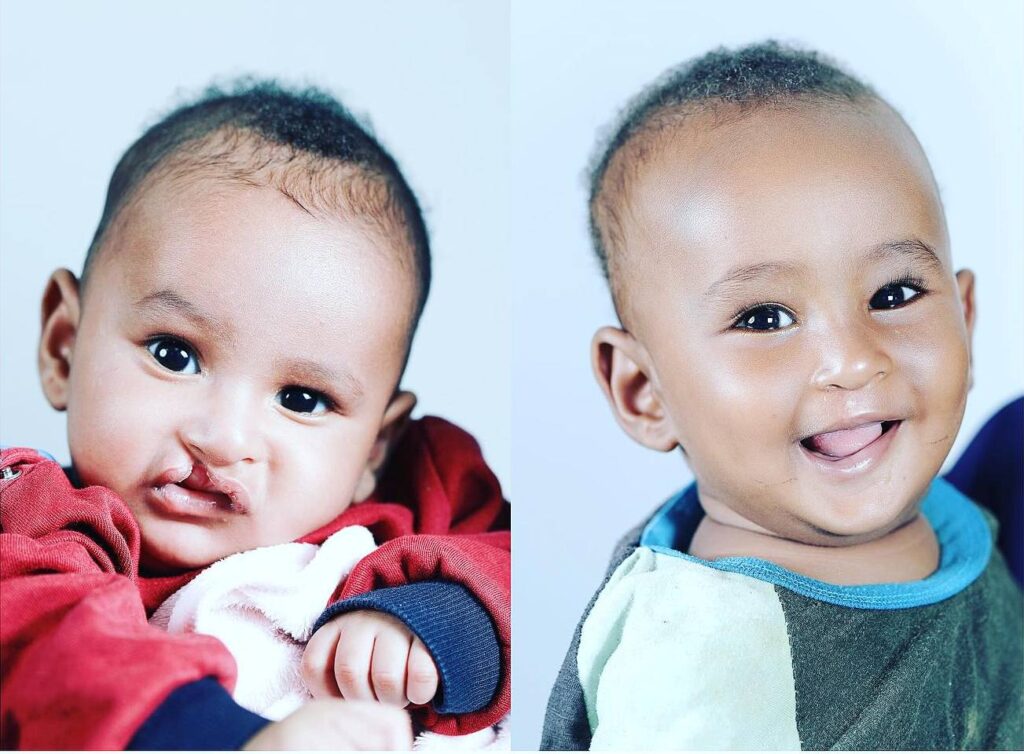 Mahir Abdirahman, a spirited six-month-old who's life has permanently been transformed
By Benard Mulwa
Bela Risu Medical Centre today celebrates one year since its inception in Kenya. The Centre is the only of its kind in East and Central Africa which offers Cleft lip and palate services.
The Foundation has demonstrated an unwavering commitment and dedication to offer free life-changing, dignifying and hope-restoring surgeries to individuals affected by craniofacial deformities healthcare services. Dr. Kimani, a Director at the foundation said over 3,000 patients has been able to get treated in the past one year alone but still the Centre is able to handle more patients, "the causes of Cleft lip are not yet know but there are underlying issues like environmental and genetic reasons behind the causes," he said adding that patients gets psychosocial support during the entire process of treatment, which he said the Center offer international standards.
Dr. Kimani pointed out that one out of six still born have Cleft lip in Kenya, according to statistics and therefor there is a great need to create awareness, "the idea of doing this celebration was to engage with more member of the public to make them aware," he said while fielding questions to journalist at the Center.
The recent move by His Excellence President Dr. William Ruto to streamline Community Health Services by unveiling the Community Health Promoters is an opportunity for the Ministry of Health to locate Kenya with neglected diseases.
Cleft lip and palate is one of such areas of health that needs more highlighting, research and reporting to understand the true picture of the buren of this issue to our social fabric and to Kenya's economy as a country.
Mr. Kefa Omanga Omoi, Director –Donor office of the Governor, Nairobi City County Government who was present at the Centre, urged all stakeholders to consider this moment as a call to action, and foster greater collaboration between the Nairobi County Government and Bela Risu Foundation in their shared pursuit of greater service to humanity.