by Maximilla Adhiambo Wafula
Aspiring Member of County Assembly (MCA) for the Lower Savanna ward on the ODM ticket under the Azimio Coalition David Magoba Odhiambo on Sunday addressed his supporters at the Soweto social hall in Embakasi East Constituency.
Magoba said that he will serve all the people without tribalism.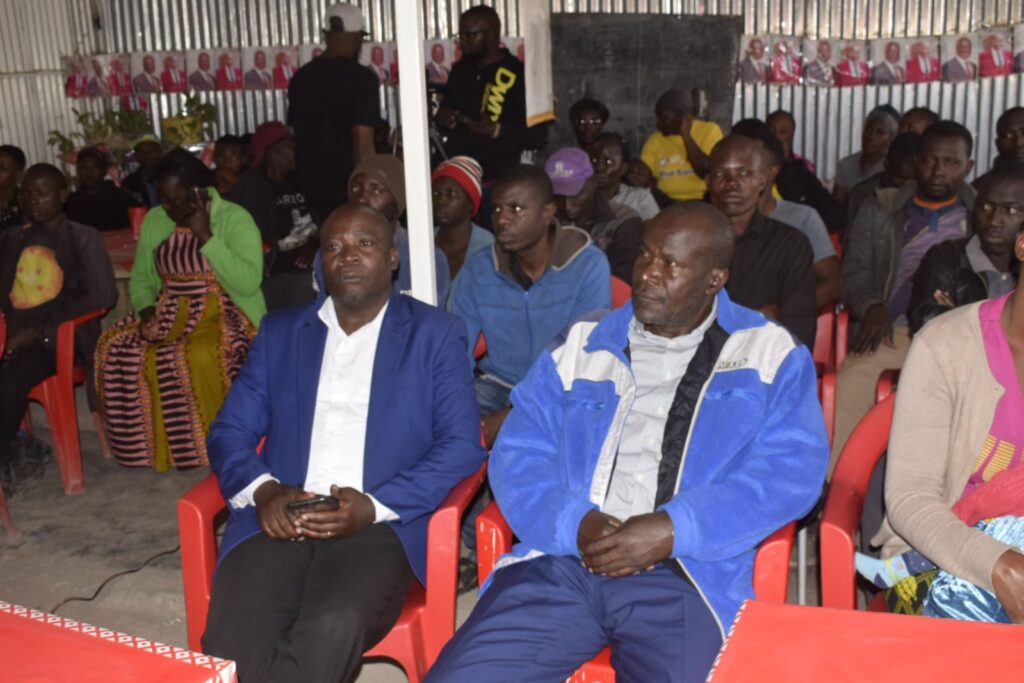 He pledged to focus on connecting more households to electricity.
"I will also solve the issue of sewer lines," he added.
He decried the poor road network which he pledged to upgrade.