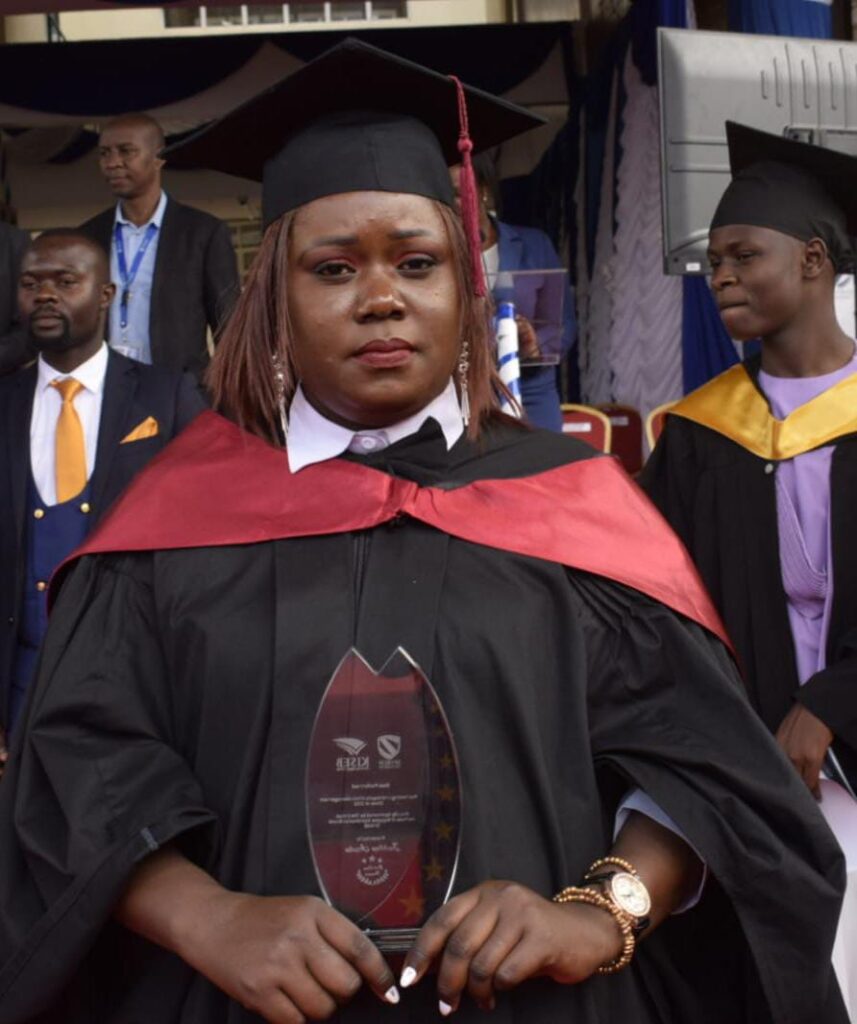 by Maximilla Wafula
Jackline Aluoch Amoke , Best student in procurement and Supply Chain of the graduating class of 2022 recognized at the Kenya Institute of Supplies Examination Board (KISEB) . She has been recognized as the best student academic year 2022 at Zetech University.
Today honoured and recognise the combined hard work , effort and resilience , in the spirit of both Kiseb and Zetech University's core value of team work . Three years she walked into this prestigious University with her suitcase, dreams , aspirations and uncertainties of what would become of her . But today she leaves with not only her degree but also as the best academic year student of officially the graduating class 2022 at Zetech University.
The university has cultivated in us a culture of well – being and Sustainability. We don't take for granted that we have had the privilege of Inventing out our future in a learning environment that is conducive and cognisant of our physical, social , spiritual, emotional , intellectual , environmental, financial ,cultural and occupational well – being while upholding the sustainability of it's community.
From countless mental health forums to medical camps , camps hangouts , environmental day's, field trips , all these made it possible for us to achieve our full potential and helped us build connections with industry experts.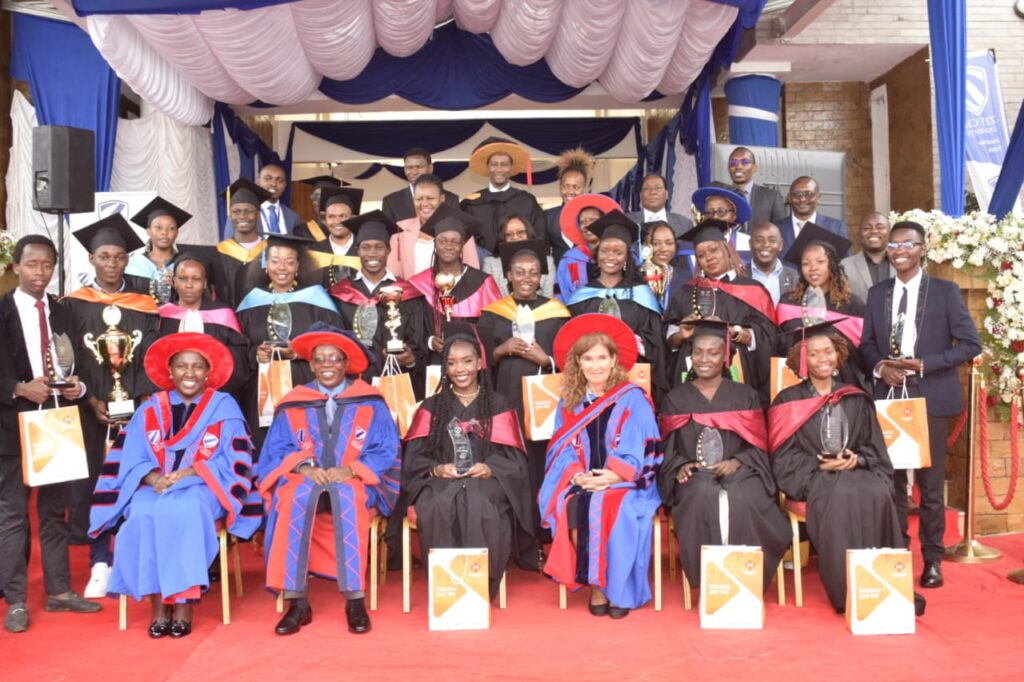 Our faculty have been nothing short of dedicated , committed , selfless and supportive . We are still in awe of how they interacted with us freely and guidance in the diverse areas of our studies . We take pride in pursuing our higher education at a University that is not shy to invest in state – of -the -art facilities that have helped us acquire hand – on skills . The well equipped library that is available on and off campus , spacious and innovation Hub all helped us to unlock and achieve our full potential.
Thanked the parents for believing and supporting our pursuit of higher education. We remained indebted to all that you have done and continue to do for us , to my fellow graduates as we post photos of our certificate on social media platforms and update our LinkedIn profiles to ' open to work ' I urge you to remain connected to our Alma Mater by joining the Zetech University Alumni Association which we automatically become when we graduate today .
As we go out separate ways to kickstart our careers and move towards new chapters of our lives , let us hold close to the fond memories of our Zetech Experience, which has made us wiser , braver and more knowledgeable.
Through the hardwork and excellent performance recognitions, she is currently working at the Judiciary Milimani law Court .
Ends.