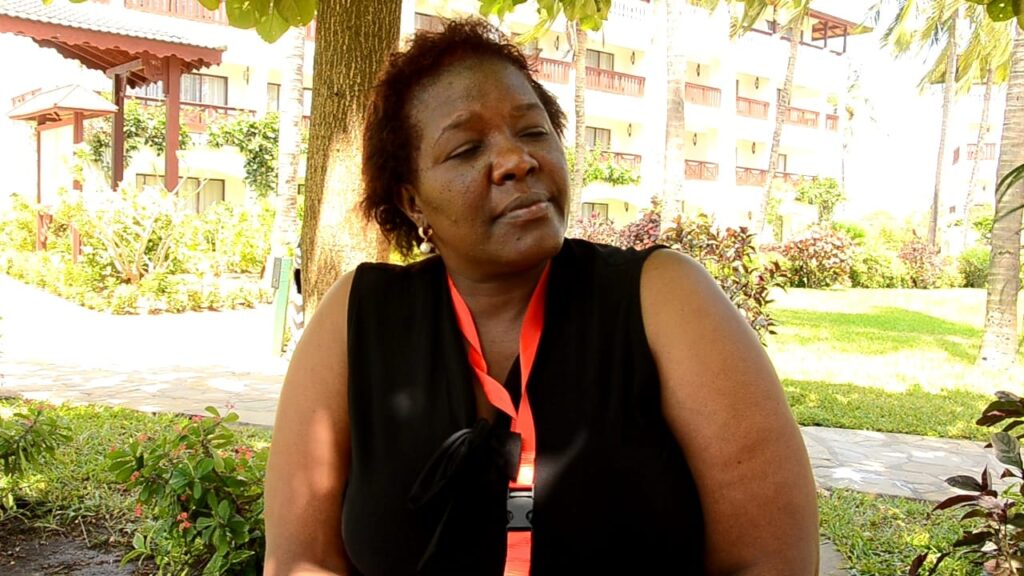 By Njeri Irungu
Kiambu Woman Representative Ann Wamuratha has expressed her joy and gratitude following the Legislature's agreement with the National Treasury to disburse the Constituency Development Fund (NG-CDF) and the National Government Action Affirmative Fund(NGAAF) money after a long delay.
Speaking to the Media at a Mombasa hotel the Kiambu legislator said that NG-CDF and NGAAF was the only money that voters can account on on the ground.
"In every corner of our country today you are able to see and feel the various developments that CDF and NGAAF have done, this is the only money people can account for on the ground, we are now great full that the money has been released "she said.
Wamuratha said the war on CDF was worrying since schools, police stations, health centres and other projects like swcurity that have to be done using the funds were delaying therefore the voter does not get to enjoy services.
"It's only through the funds that the Mwanaichi will give us a scorecard after five years" She said
Over 300 MPS who attended the five-day induction workshop in Mombasa last weel stormed out of the hall demanding the release of the money before they resumed training. The national Speaker Moses Wetangula was forced to intervene and break the stalemate between the MPs and National Treasury Cabinet Njuguna Ndung'u over the delayed release of Sh44 billion to constituencies.
The Speaker held a closed-door meeting with the MPs where he disclosed that the National Treasury had released KSh. 45 billion which will be in the constituency accounts by March. Each constituency will receive 21 Million shillings.