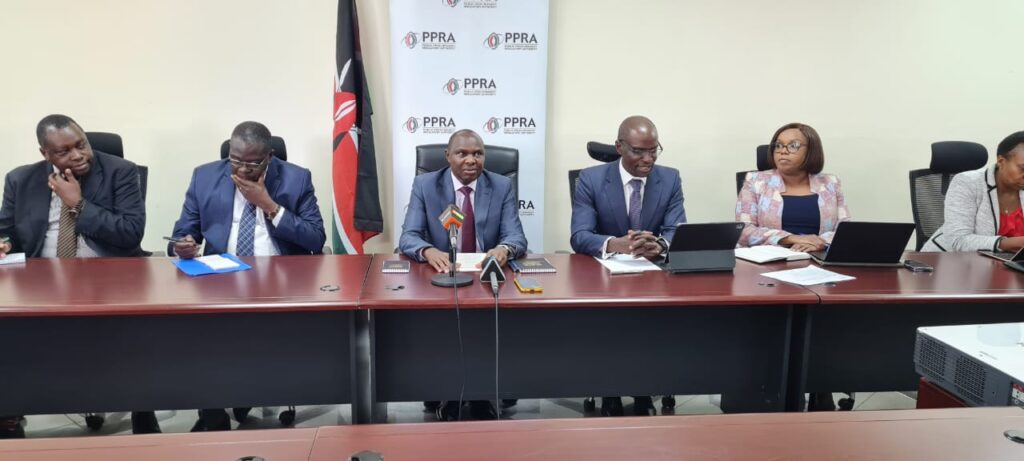 Felix Kosgei, the Head of Public Service and Chief of staff on Monday urged ministries and , parastatals to develop procurement plans in order to eliminate corruption.
According to Kosgei, consolidated annual procurements plan will have to be approved by respective boards of directors in order to enhance transparency of procurement by government.
"These are areas that must be enforced by KRA. We will hold officials accountable for each and every mistake that is made intentionally with motives o to misdirect government funds to other uses not planned for," Kosgei said during a working tour of the Public Procurement Regulatory Authority (PPRA) Offices in Nairobi.
Kosgei noted PPRA's overarching role in relation to public procurement, makes it a critical entity in supporting the government's good governance objectives through facilitating policy and administrative intervention oriented measures, to secure 'quick wins'.
The chief of staff that PPRA needs to implement appropriate strategic preventive actions that will catalyze the anti-corruption efforts that are required to curb the vice in the prevalent procurement sector, with a cascaded effect across the government.
Andrew Musangi Chairman of PPRA said that government is prioritizing the transition from manual procurement systems to e-procurement.
"E-procurement will also make auditing of procurement of public bodies much easier," he added.