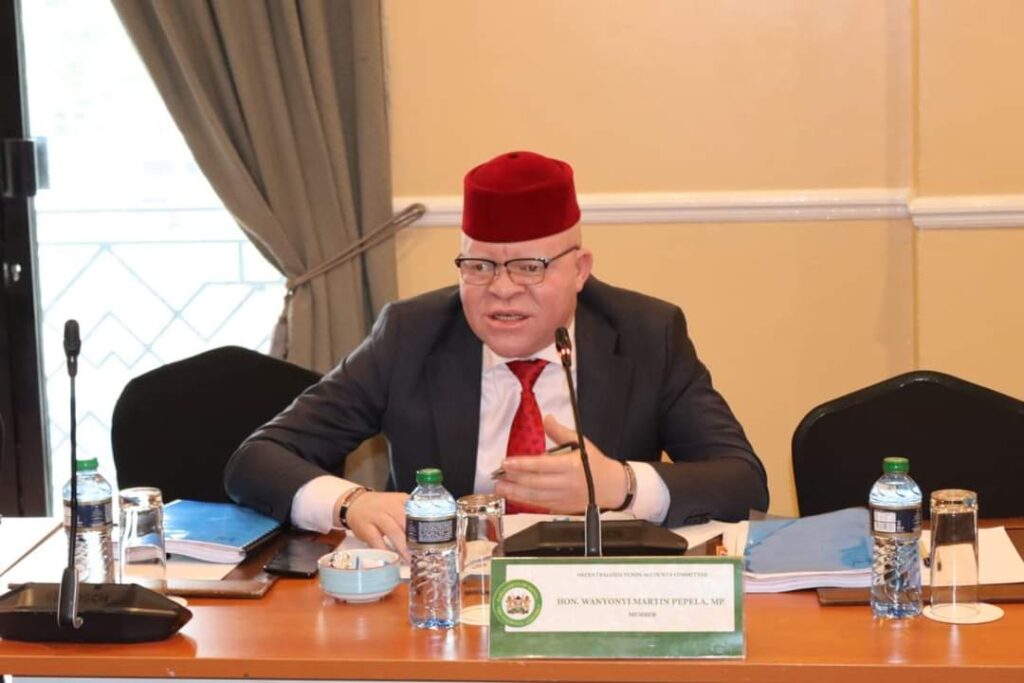 The National Assembly's Decentralised Funds Accounts Committee, in a Session chaired by Bobasi MP Hon. Innocent Obiri held a meeting with the Fund Account Manager from Sabatia Constituency.
The agenda of the meeting was to review the Auditor Generals financial reports of the constituency's financial accounts for FY 2013/2014, 2014/2015 and 2015/2016.
Among the issues that the Auditor Generals reports had pointed out were, the use of emergency funds to purchase land for Vokoli Girls Secondary School and the purchase of land for Ursula Chamakanga Girls High School without following due process.
In his response to the committee, Mr Tom Gimonge, the Fund Accounts Manager informed the committee that the land for Vikoli Secondary was purchased for the school expansion as there was risk of losing the land to another buyer due to the owner urgently needing to sell.
The committee was however not satisfied with the response provided hence questioning whether land purchase qualified to be deemed an emergency.
"Does the allocation fit in with section 12 (3) of the NGCDF act which states what qualifies to be considered an emergency?" Asked Hon Obiri.
Webuye West MP Hon. Martin Wanyonyi on his part questioned why public funds were being used to necessitate individual interests and needs.
On the issue of purchase of land for Ursula Chamakanga Girls High School, the committee questioned the office for not following due process. The members also doubted the validity of the sale as funds were paid before an agreement was signed.
The Fund Account Member was pressed to answer the committee on the sale as he could not produce the sale agreement nor supporting documents for the payment of funds.
In her closing remarks the Vice Chairperson Hon. Gertrude Mbeyu faulted the constituency office for failing to follow procedures. She further urged the committee members to visit the constituency in order to investigate the matter extensively.