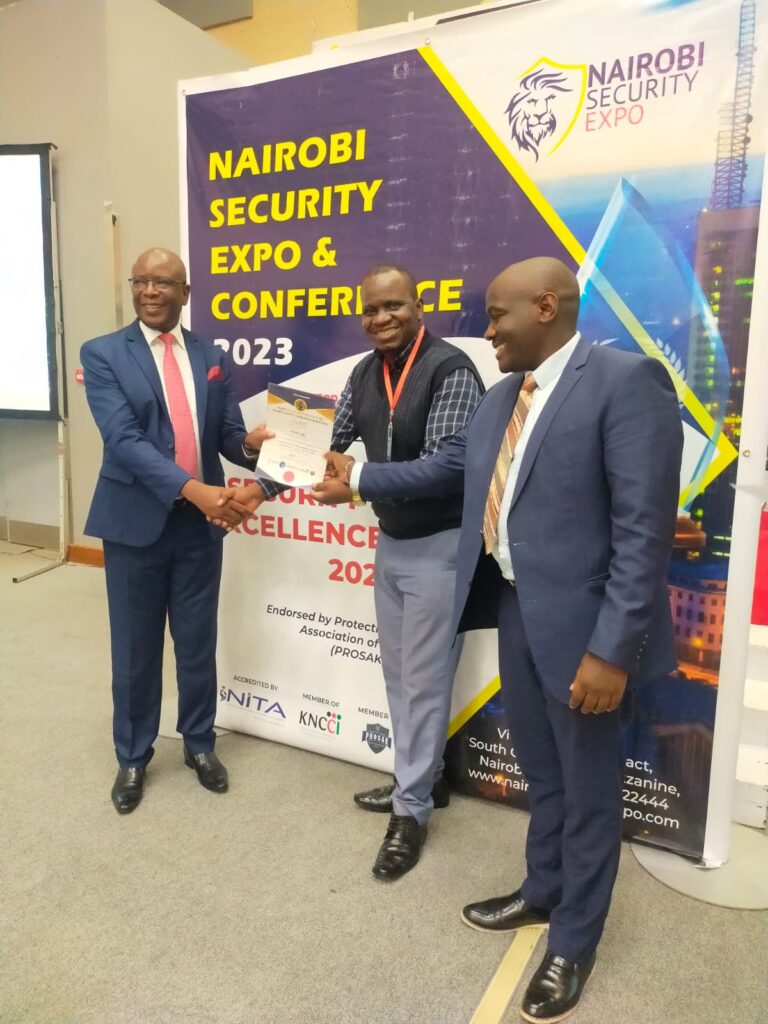 Security is a very paramount aspect in any establishment be it a high end office, a high-rise building a commercial outlet or even your everyday retail shopping centre.
In light of this, a security expert with the reknown Sheer Logistic Management Consultants firm, Mr Philip Mwendwa Harrison took a moment to advise Kenyans on the need to accord security the importance and prominence it deserves.
Speaking to this writer on the sidelines of Fingo Ecobank Digital launch at the Sarit Centre, Mr Harrison said that Sheer Logic Management Consultant Limited is a firm that offers end to end HR solutions including employee background check services, recruitment, training and labor outsourcing. The company has offices in Nairobi, Mombasa, Uganda and Rwanda. The company was won an award in the category of Outstanding Background Screening Company in the just concluded Nairobi Security Expo 2023.
He pointed out that one of the security challenges with establishments that are coming up is that management do not engage professionals when it comes to matters of security risk management and audit.
He said that many organizations sacrifice quality on the altar of cost which can negatively affect the name and the services you offer. So he advised that organizations need to invest in security and improve the budget for the same for smooth service delivery.