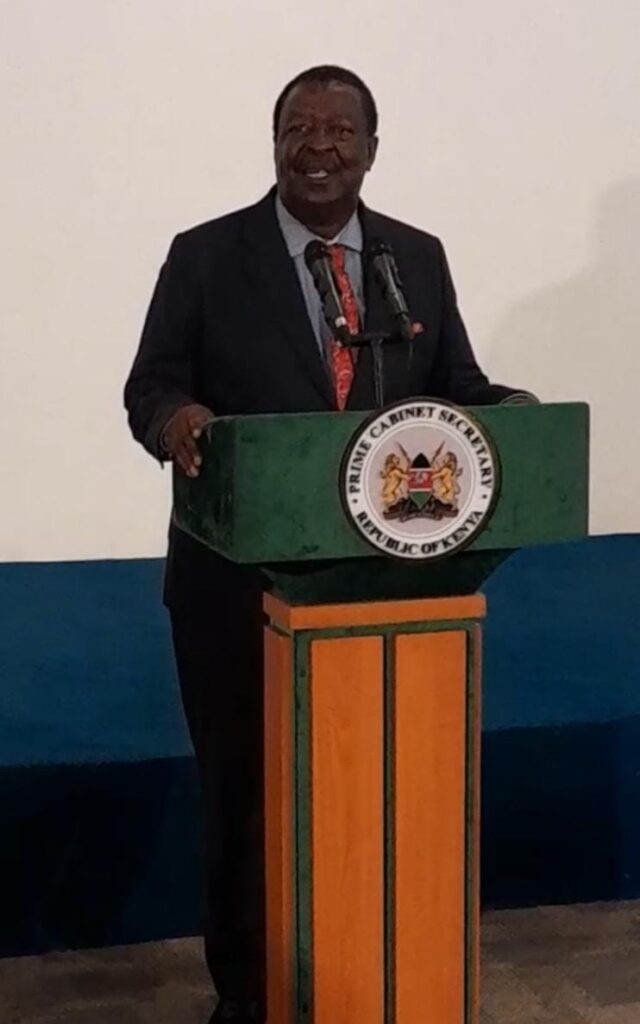 By Meresia Aloo

Kenya's prime Cabinet Secretary Musalia Mudavadi has called on Kenyans to embrace alternative measures in dispute resolution.
"We must find different mechanisms for conflict resolution."
He also stated that the Opposition has not yet released the alternative budget which they had earlier promised Kenyans.
Addressing journalists in Mombasa at the ongoing arbitration conference,the Prime cabinet secretary also noted that the government won't be intimidated into submission by the ongoing protests from Members of the opposition.
The opposition fraternity have already passed a message to Kenyans noting that they will be having protests everyday from Monday to Wednesday.
As of yesterday Kenyans have decried loss of property with many directing their please to the government .
According to Musalia Mudavadi the ongoing protests are a way of asking for what he termed as Nusi Mkate.
Now he says government is going to take swift actions to ensure no property has been lost.
Otherwise he states that for the current high cost of living to reduce,Kenyans will have to bear the brunt of the economic effects for Upto 2 years.This is as a result of other issues which have also come to play such as the Ukrain war.