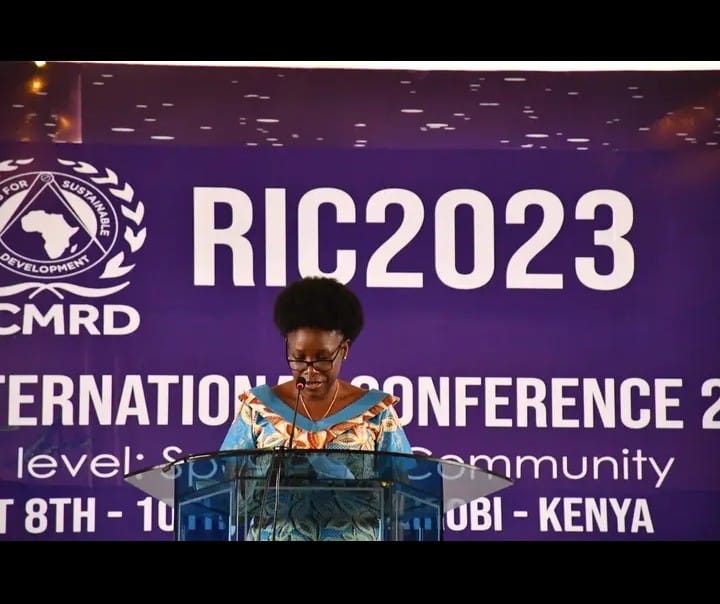 By Eric Ziribagwa
The Regional International conference (RIC) officially opened on the 8th of August 2023 in Nairobi Kenya . The three day conference provides an excellent platform on how geoscience can be used effectively to inform policy.
Over the last six years, the conference has hosted over 4,000 delegates from Ministers, Principal Secretaries, Government Officials, Scientists, Development Partners, Researchers, Academic and Media group
RCMRD an nter-governmental organization established in 1975 has currently 20 Contracting Member States in the Eastern and Southern Africa Regions; Botswana, Burundi, Comoros, Ethiopia, Kenya, Lesotho, Malawi, Mauritius, Namibia, Rwanda, Seychelles, Somali, South Africa, South Sudan, Sudan, Swaziland, Tanzania, Uganda and Zambia.
Speaking during the official opening of the ceremony, Hon. Judith Nabakooba, Minister of Lands, Housing & Urban Development – Uganda, and Chairperson Regional Centre for Mapping and Resources for Development (RCMRD).Recognized the importance and the role played by the RCMRD member states in the field of science and technology, saying that they now have space policies and agencies.
'RCMRD member States recognize the importance of science & technology, they now have space policies & agencies'.
RIC 2023 defines the community as: Users of the information from various domains (institutions, organizations, governments, private entities, academia, data providers, villages etc.) In addressing and achieving Sustainable Development Goals, the connection of the services, tools, data, information, methods to the community is critical.
The participation of the various user categories of the said community from the data producers to beneficiaries has to be enhanced and perfected. Communication channels and information flow channels revamped and institutionalized within all the listed categories.
RIC2023, RCMRD and Partners provides participants with an excellent opportunity to present their institution, innovations, share experiences, ideas, methods, technological advancements, and engage with key players from the boarder industry from all over the globe on the "NEXT LEVEL" ideas.